My name is Linda. I am a person-centred Counsellor and Psychotherapist working with a number of therapeutic approaches that I tailor to suit the needs of each client. In addition to using different approaches, l believe the therapeutic alliance that evolves between my client and me is pivotal in the healing process, and is the foundation of our work together.
My passion is to help people. I became aware of this in my previous careers in health and social care, and as a volunteer therapist with various charities. These experiences opened my eyes and my heart to the needs of those around me. From my work, I discovered that many people are anxious, depressed, lonely and in desperate need of someone who is well equipped, and who cares enough to wait and listen.
I have come to believe in my ability to be a good listener. And when I listen, I endeavour to listen passionately. I listen with everything within me. I listen for needs. I listen for pain. I listen for both the spoken and the unspoken. This is part of what originally inspired me to get a qualification in counselling and Psychotherapy.
New Day 4 U Counselling and Psychotherapy Services is a safe space for everyone to reflect and offload. I offer short and long term therapy to adults and adolescents. I am experienced in dealing with issues related to bereavement, anger, anxiety, depression, self-harm, self-esteem, trauma, obsessive compulsion disorder, eating disorders, shame, guilt and stress, work-related and relationship issues.
Training, Qualifications and Experience
---
Current Work Experience:
CEO New day 4 u Counselling and Psychotherapy Services.
School Counsellor at Bishopshalt School in Uxbridge.
Previous Work Experience:
Therapist at H4 ALL Counselling Services, Hillingdon MIND (Harlington Hospice)
Education:
Middlesex University London, MA Professional Practice Counselling & Psychotherapy Supervision (Ongoing).
The Minster Centre, Diploma in Supervision.
Middlesex University London. BA(HONS) in Person-Centred Counselling & Psychotherapy.
Metanoia Institute Ealing London. Diploma in Person-Centred Counselling & Psychotherapy.
City & Guilds, London. NVQ Level 3 in Health and Social Care.
Abia State University, Nigeria. BA(HONS) in English Language and Literature.
 Member Organisations
I am a registered member of the British Association of Counselling and Psychotherapy (BACP), and an accredited member of the Professional Standards Authority.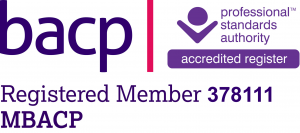 About Me